Meals on Wheels (MoW) – Breakfast Bag Stuffing Events
Please bring your food items THIS FRIDAY 02/22.

> > > March 1 (We Stuff Bags After the Meeting) 
Be a Part of our Community Service Event for Meals on Wheels (MoW) for 2019.  We assemble Meals on Wheels Breakfast Bags that are delivered to the MoW Office right after we finish. Please bring your food items THIS FRIDAY 02/22.
We've planned quarterly Breakfast Bag stuffing events with a goal of preparing a total of 2400 meals for community seniors. That is 600 bags per event.  Help us make this happen.
What Food Items Should I Bring? 



These are just HEB examples. 
Sams or Costco has more quantity for better pricing.
Each B'Fast Bag contains one of each of these four items per MoW requirements:
• Box of Raisins
• Instant Oatmeal Packet
• Peanut Butter Cracker Packet
• Granola Bar (Soft Chewy – Not Crunchy)

---
Thanks in advance for your generosity and interest in serving the precious home-bound elderly persons in our community.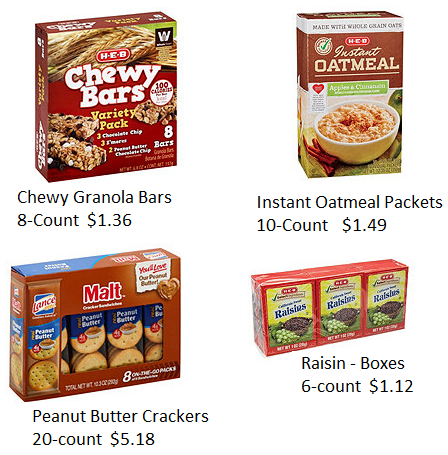 #ReveilleNetworkingGroup  #ReveilleNorth  #AggieNetworking  #AggiesTheWoodlands  
Reveille Networking Group, Reveille North, Aggie Networking, Aggies The Woodlands, Aggies Network, 
Phillip Wilkerson,